Chimney Relining in Houston, TX
Chimneys are an important part of our homes. They allow us to safely enjoy fires in our fireplaces. However, over time, most chimneys begin to deteriorate, making it hazardous to use them. This is why many people choose to have their chimneys relined. Chimney relining is an effective and affordable way to repair a damaged chimney.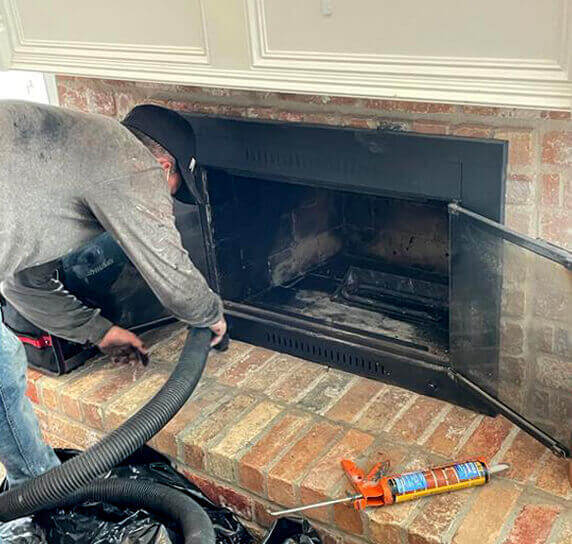 What is Chimney Relining?
Chimney relining is the process of installing a new liner in an existing chimney. This new liner will replace the old, damaged liner. There are many benefits to having your chimney relined. Some of these benefits include:
What to Expect From Chimney Relining Services
During the relining process, a professional will install a new chimney liner made from stainless steel or copper. They start by cleaning your chimney from top to bottom, making sure it is empty. Then they remove any heavy creosote deposits and scale that might be present on the walls of your flue.
Once this is done, they will install the new liner. They will push it up through your existing chimney, all the way to the top. Once at the top of your chimney, they will attach it to an exhaust fan that is hooked up to a motorized system on the roof of your home that allows you to control how much heat and by-products of combustion will be vented into your home.
Once the liner is in place, they will begin the process of relining it. To do this, they will start at the bottom and work their way up using multi-layered strips of refractory cement specially made for use inside a chimney. Once these strips dry, they will attach wire mesh to the seams of each layer for extra support.
After this, they will apply a special non-toxic coating resistant to fire, water, mould, and mildew. Finally, before leaving your chimney relining job, they will ensure everything is working properly by testing the draft in your fireplace.
If you're in need of chimney relining in Houston, TX, be sure to contact us today. We offer a wide range of services designed to meet your needs. We also offer free estimates, so you can get an idea of how much the job will cost before you decide to hire us.