Chimney Sweeping and Cleaning in College Station, TX
Chimney sweeping and cleaning in College Station is ideal to promote a high functioning chimney. Your chimney is a vital piece of your home! It's where your family gathers around and keeps warm during those harsh winter months. Chimneys are known for having a buildup of toxic substances like creosote and carbon monoxide. As a result, regular chimney sweeping, and cleaning is required! Every year in College Station, a clogged chimney is the cause of numerous house fires.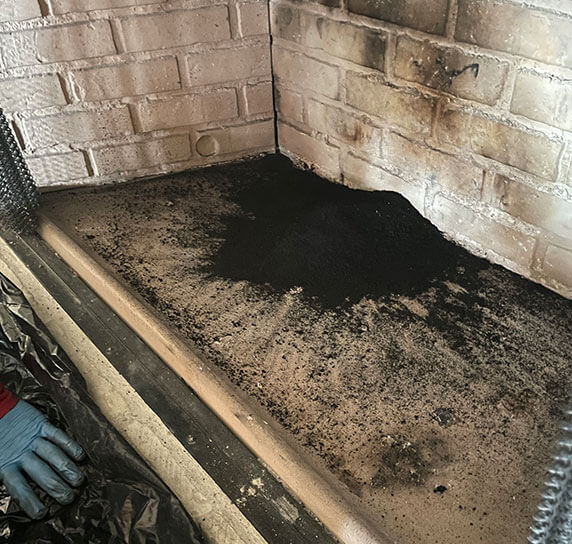 Why Do I Need A Chimney Sweep?
Getting our chimney swept regularly is critical to the structure of your chimney and home. It is also vital to the health and safety of your family! Chimneys are not just something pretty to admire on a cool night. They are often a source of heat for you on those nights. They also are designed to ventilate the smoke, and chemicals from wood burning up and out of your home. They keep you warm and safe! This is why you need chimney sweeping and cleaning in College Station at least once/year!
Additionally, like any other part of a building, chimneys are subject to wear and tear. The flue liners in a chimney can become warped (physically altered) as time goes on. This can also happen to the lining. Both of these pieces of the puzzle need to be in proper working order in order to prevent chemical inhalation or fires.
It's not just about upkeep. chimneys can also accumulate creosote and other combustion products. If these combustibles are allowed to accumulate over time, your chimney may catch fire.
What Is Required Of A Chimney Sweep?
Chimney sweeps are trained professionals who remove ash and soot from chimneys. They remove creosote and debris buildup and restore your chimney's efficiency. Our chimney sweep services can accomplish these and more in College Station.
Allow our experts to thoroughly clean your chimney as soon as you notice smoke and odors inside your home or before the heating season begins. Some areas are challenging to access. To get a thorough chimney sweep, special tools are usually required for the smoke shelf and smoke chambers, and reaching the chimney crown may be a risky move without a safety harness. That is why it is critical to hire professionals to clean your chimney regularly.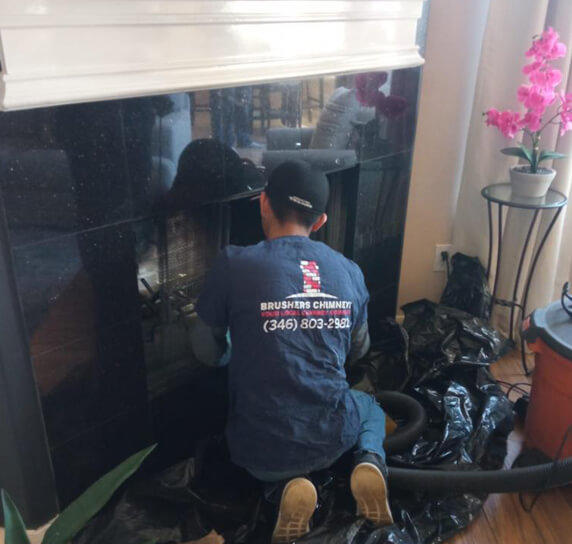 Chimney sweeping and cleaning in College Station is vital to preventing the outbreak of fires and exposure to poisonous gasses. Hiring a professional to do your chimney sweeping is the best route as they have the proper tools to ensure nothing gets missed! Shining a little flashlight up the chimney… it just won't do the trick!