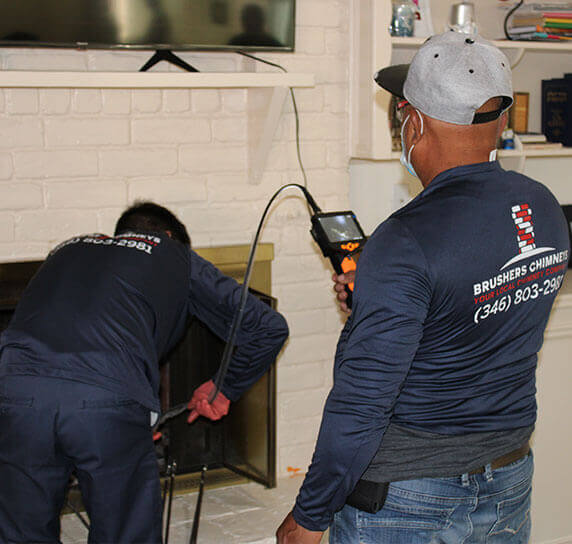 Get To Know Us
About Brushers Chimneys
Brushers Chimneys is the #1 chimney company in Texas and surrounding areas. We specialize in chimney inspections, sweeps, cleaning, and repairs. We use the best tools, equipment, and top-quality products for your chimney needs. Our technicians are top trained professionals with the best knowledge about chimneys and fireplaces. We are locally owned and the owner has over 15 years of experience. Our company also specialized in air duct cleaning and repair, and dryer vent cleaning. Our work is guaranteed and trusted by thousands of customers throughout Houston, Dallas, Louisiana, and surrounding areas. Brushers Chimneys is the best chimney company in Texas and surrounding areas.
Chimney Maintenance in Houston, Dallas, San Antonio, Austin, Lake Charles and Surrounding Areas
Self-Service OR Experts for Chimney Sweep Houston?
You do not have to be a professional to push and force a smokestack brush and clear the rubbish from the vent but it is not the job of an everyday lad. You should clean all the nooks and corners thoroughly to ensure there is nothing to obstruct airflow. It is better to hire a experienced chimney cleaning expert for the job. The expert will check the real state of the fireplace and chimney and tell you what to do to avoid any harm. We may check different places, including: