Chimney Chase Tops Replacement in Houston, TX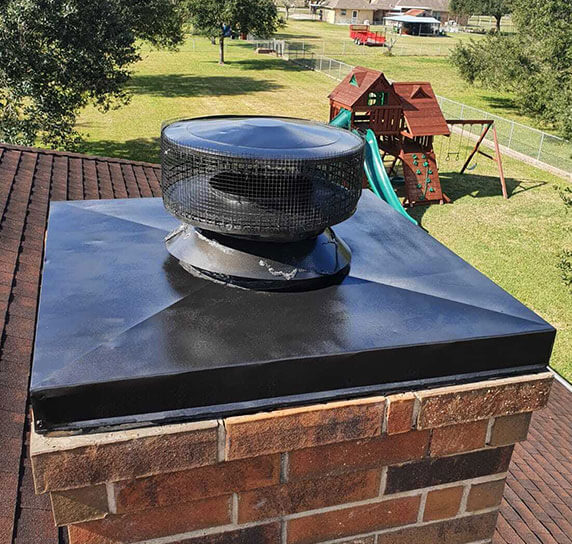 What Are Chimney Chase Tops?
Chimney chase tops are the parts of the chimney that you see sitting on your rooftop. They can be made from a variety of materials. However, they are often made of metal, brick, wood, or vinyl. Their job is to protect the outer portion of your chimney from the harshness of mother nature. This is why it's important to take care of your chimney chase tops. Sometimes, you may need to replace your chimney chase tops in Houston, TX.
How Long Do Chimney Chase Tops In Houston, TX Last?
Pending the material that they are made from, the minimum length of time is around 5 years. This is average for chimney chase tops made from materials that rust easily such as metal. However, if you want your chimney chase to last longer, you may benefit from a copper or a stainless-steel option!
When Should I Replace My Chimney Chase Cover?
Depending on your specific chimney chase and where you live, you may need to replace your chimney chase tops in Houston, TX sooner rather than later. For example, if you experience a severe weather pattern such as a thunderstorm that causes damage, you'll need to get it replaced. However, if you have a chimney chase top built of strong material, you may get by with only replacing it every 5 years or so! This is because stronger materials can withstand the weather better and are less likely to experience damage.
Why Is It Important To Replace A Chimney Chase Cover?
The primary reason that people have chimney chase covers in Houston, TX is because they keep out the rain and moisture from the weather. Houston, TX may not be known for snow, but they definitely get rain and thunderstorms. It's important to keep your chimney chase cover intact to prevent moisture buildup in the chimney flue. The build up can lead to the growth of mold which can be toxic to your family when burned.
Additionally, it helps prevent flooding during heavy storms and keeps the water out of your home!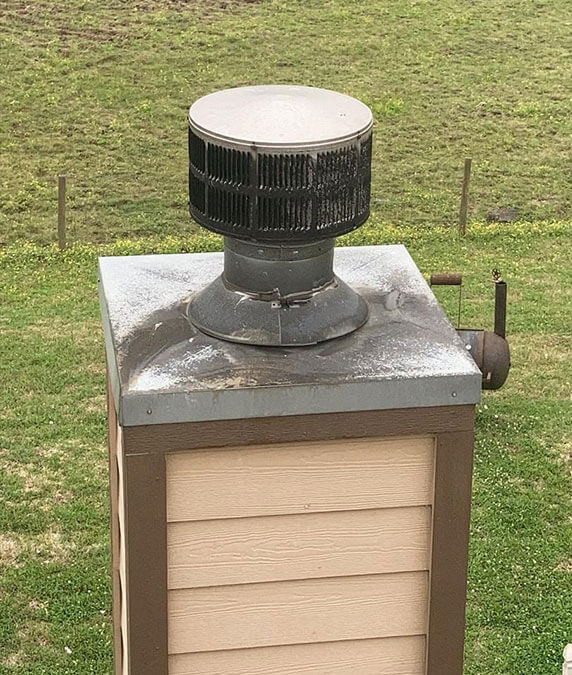 Can I Replace My Chimney Flue Cap In Houston, TX?
Your first step should be to contact our company to replace your chimney chase cover in Houston, TX. This job should always be left to a professional. Reason being chimney chase tops require a detailed focus that you need proper training on. Whereas you can do it by yourself, you definitely should not as you may end up with damage to the chimney flue and cover! You should hire someone who has been trained and knows the intricacies of the procedure.
How Much Does It Cost To Replace A Chimney Chase Cover?
This depends on the company that you are hiring. Additionally, the current state of the chimney chase cover has to be taken into consideration as well. Oftentimes, the greater the damage, the more time it will take to replace!
Replacing a chimney chase cover in Houston, TX is not something that you should do yourself. It is an intricate process that if done incorrectly could lead to damage to the home! You should hire a professional company to help you ensure that they can do the work properly, ensuring problems or damages occur. Replacing your chimney chase cover should at least be considered every five years but talk to us today to find out if you need it!