Enjoy Your Cozy Sanctuary With Our
Professional Chimney Cleaning
Do you enjoy the glow and warmth of a fireplace during chilly winter nights? Keeping your fireplace and chimney in good condition lets you enjoy it trouble -free. Brushes Chimney provides Houston's top chimney sweep and cleaning services to keep it free of pollutants and buildup.

KHOU11 News Featuring Brushers Chimneys
How To Keep Your Fireplace And Chimney Safe
Welcome to Brushers Chimneys
The #1 Chimney Sweep Company in
Houston, TX and surrounding areas.
We specialize in chimney inspections, sweeps, cleaning, and repairs, and provide top-tier services to the residents of Houston. We use the best tools, equipment, and top-quality products for your chimney needs. Our technicians are top trained professionals with the best knowledge about chimneys and fireplaces. We are locally owned with over 15 years of experience. Our work is guaranteed and trusted by thousands of customers throughout Houston, Sugar Land, Dallas, Louisiana, and surrounding areas. Brushers Chimneys is the best chimney sweep company you can find near you.
Contact us today for your Chimney's Inspection, Cleaning, Repair, and Sweep in Houston, Texas and surrounding neighborhoods.
$149
Dryer Vent Basic Cleaning
$199
Full Chimney Inspection & Basic Cleaning
$199
Air Duct System Basic Cleaning
Why choose Brushers Chimney?

Trusted & Reliable
We offer trustworthy & reliable chimney sweep service to thousands of satisfied customers in Houston and surrounding areas.

Trained & Experienced
We are top trained professionals with experience in chimney sweeping, repair, and maintenance.

Fully Insured
Guaranteed cleaning and repairs.

Competitive Rates
You can trust and hire Brushers Chimneys as we offer top notch service quality at a very competitive rate.

Customer Satisfaction
Houston's top-rated chimney cleaning company on Google with thousands of satisfied customers.
Our chimney cleaning services include:
Customer Reviews
What some of our happy clients say about us
These guys are super professional. They explain and break everything down for you. They didn't make a mess at all and left the fireplace in a safer place for me and my family. They came all the way to Louisiana so don't think that just because they are from Texas that they won't service your home. I highly recommend this company!
Adi was amazing! He came in literally within 24 hours, was super quick and friendly as can be! Showed me exactly what was going on with the chimney, went and got the products and fixed everything right up within two hours!! HIGHLY recommend!
Thank you so much for your wonderful service!
Our chimney needed a lot of work and these professional technicians took very good care of everything with great results.
They left my house clean and I can wait to use my fireplace again for Christmas.
15 years of home ownership, I figured it was time to cover all my bases. Brushers sent their Austin crew – Nice crew that was efficient and knowledgeable. Reasonable pricing, on time…what more could you ask for? Would recommend.
Wonderful experience from adam He helped explain everything clearly so i would understand and they work with you. Thank you
Daniel and crew were rapid, professional, high quality performers. Thank you for your services.
These guys came in got right to it. They identified a few problems and we will be calling them back. Thank you Benny and his team.
Adam was very professional and thorough. He spent time explaining the condition of the chimney and the repairs needed. Would highly recommend!
Had more issues than I thought and they showed me all issues and fixed it on the spot. Highly recommend these guys.
They were very professional and inventive. They took pictures and explained what they were going to do and then what they had done once finished. Very good company. I would recommend them to anyone.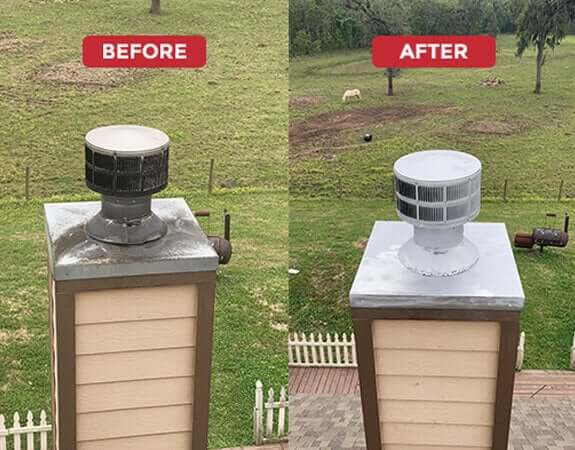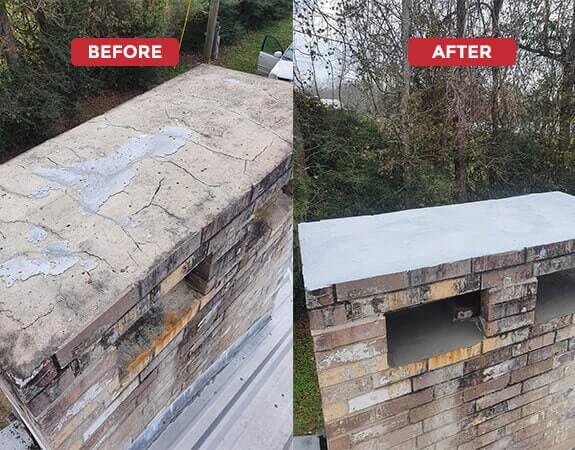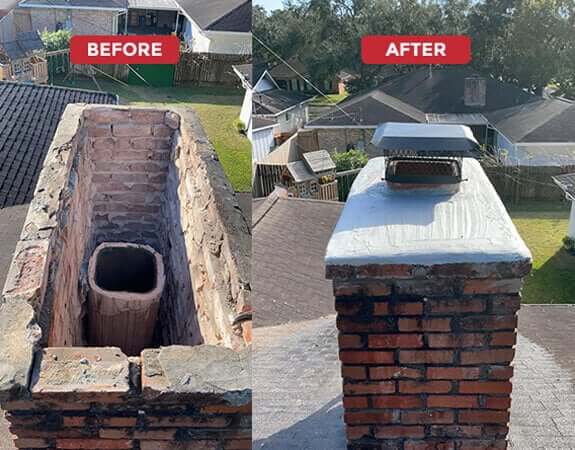 Our Services
Your Local Chimney Experts
We're really good at all things related to chimneys & fireplaces, including . . .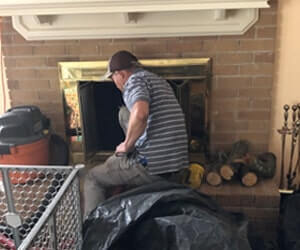 Chimney Cleaning
Give your chimney a new lease on life with our thorough, professional chimney cleaning services in Houston. Eliminate soot, smoke and enjoy a clean, warm fire in the wintertime.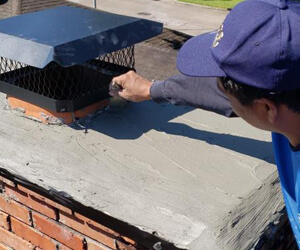 Chimney Repair
Our professional expertise lets us service any chimney to restore and repair it for optimum performance and prevent costly failures.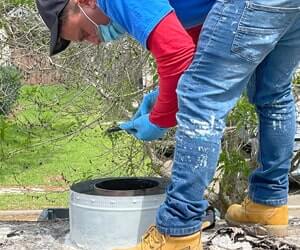 Chimney Water Leak Inspection
Rains can wreak havoc on your masonry and lead to costly home repairs. Get a trusted professional inspection and quote for your chimney.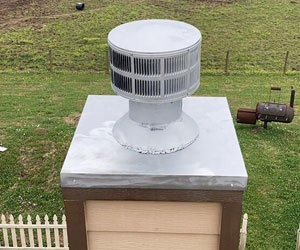 Chimney Cap Repair
One of the most important things to do is keep your chimney dry and safe from foreign bodies such as rain and animals moving down the flue. A chimney cap is one of the most effective ways to avoid immediate hazards from a chimney,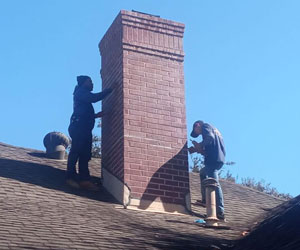 Chimney Damper Repair
Chimney damper repair is the process of repairing or replacing a damper in a chimney. A damper is a device used to regulate airflow to and from a fireplace.
Areas We Serve
Chimney Inspection, Sweep, and Repair in Houston, Texas and surrounding areas. Call us today to see if we service your area!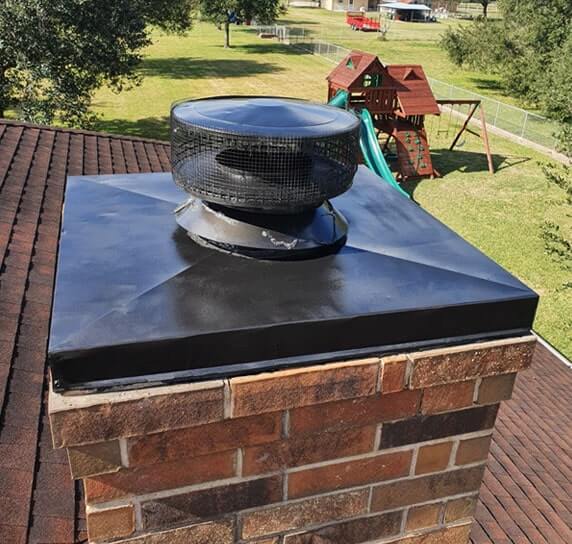 Take A Break From Pollution
Chimney Rain Cap Installation
Chimney rain caps play a vital role in any chimney system. A well-installed rain cap will keep water and other elements away from your chimney while protecting the flu from the weather. If you require a new rain cap or your current one needs to be replaced, you know which chimney company in Houston to call! Contact Brushers Chimney for rain cap installation and keep your chimney in good condition and avoid costly repairs.
Saving You Time And Money
DIY or Call A Pro?
While you don't have to be a professional to clean your chimney, it exposes you to pollutants that are hazardous to your health. Our expert technicians use the latest equipment and safest practices to clean chimneys, smokestack, vent tiling and more for the residents of Houston and nearby neighborhoods.